Thanks for visiting my website. Feel free to click around and learn about my massage practice.
For information about me and what I offer, check out my "About Me" section and/or "Rates & Services."
When available, information about discounts and specials can be found here.
If you're new to massage and want to know what to expect, I have included some information (here) that you may find helpful.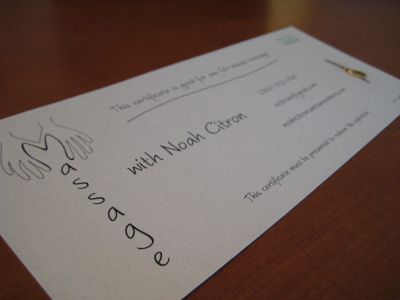 If you have any questions or want to set up an appointment with me, please
Visit my "Contact Me" page and send me a message
I will email or call you back to confirm the details of your appointment and answer any questions that you might have.
Once you've set up your first appointment, please take a few minutes to download my first-day forms (click here for instructions and download link).